Benieuwd hoeveel jouw website kost? Op deze pagina kunt u de kosten van de door u gewenste website berekenen. Voor eventuele vragen kunt u altijd contact met ons opnemen.

Werkt op desktop, tablet en mobiel
Wij zorgen ervoor dat de website op elk apparaat up-and-running is.
CTA-optimalisatie
Websites zijn ontworpen met de bedoeling de klant de gewenste actie te laten ondernemen.
SEO optimalisatie
De website is SEO-geoptimaliseerd, zodat elke pagina gemakkelijk te vinden is.

Modern & uniek ontwerp
Het ontwerp van de website is gebaseerd op uw wensen en eisen.
Eenvoudig uw eigen inhoud bewerken
De website is geïmplementeerd in WordPress zodat u de inhoud eenvoudig zelf kunt aanpassen.

AVG & SSL-certificaten
Wij zorgen ervoor dat de website AVG-compliant is en beschikt over een SSL Certificaat.

cache-optimalisatie
De website is zo snel mogelijk gemaakt zodat de website binnen 2 seconden laadt.
Websitebeveiliging
De website wordt gegarandeerd door verschillende beveiligingssystemen.
Gewenste website
Extra webfuncties
---
Please enter a valid email address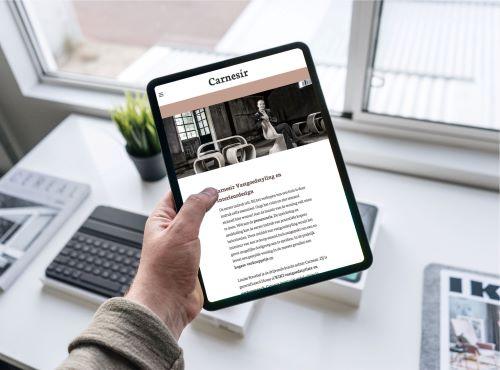 Kies hier of je wilt dat wij de website ontwerpen of dat je al een eigen ontwerp hebt. Daarnaast geef je het type website aan.
Kies hier het aantal pagina's en of u wilt dat wij uw zoekmogelijkheden en websitesnelheid optimaliseren. De prijs voor het aantal pagina's hangt vaak af van wat je erin wilt hebben.
Stap 3: De functies van de website
Kies hier welke onderdelen je op je website wilt hebben. Bepaalde rubrieken die niet op deze lijst staan, kunnen natuurlijk ook worden toegevoegd.
Stap 4: Biedt gratis internet
Selecteer hier de gratis functies die u wilt gebruiken.